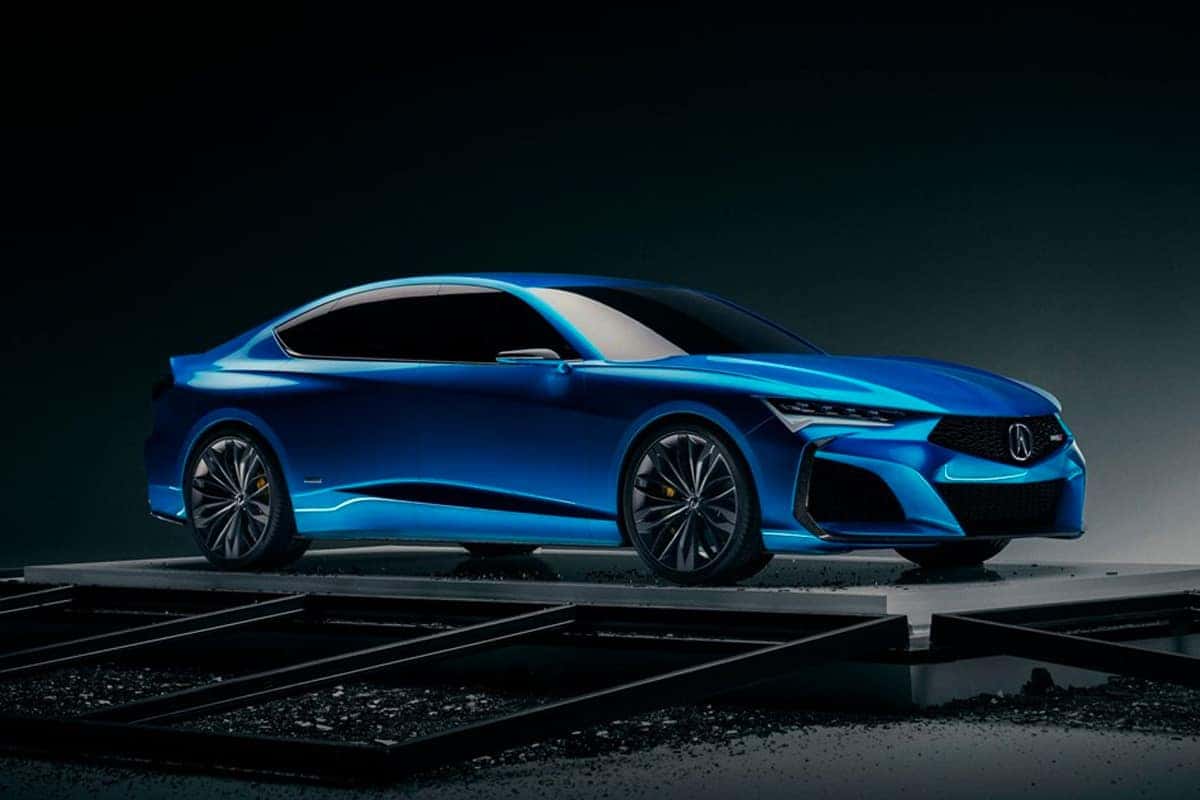 Acura launched its legendary Type S performance line with the 2001 Acura 3.2CL Type S, which included a 35-horsepower increase, special wheels, an upgraded suspension, and more. Sadly, the Type S line ended with the 2008 TL Type S and has been on hiatus ever since.
That hiatus will soon end, as Acura will go back to its performance roots with the release of the new Type S lineup when the next-generation TLX hits showrooms. Acura gave us a taste of what to expect from the new TLX and the Type S performance line with the Type S Concept, which debuted on August 18, 2019.
The new Acura Type S Concept boasts a striking design with a long, aggressively creased hood, next-generation Jewel Eye LED headlights, large air intakes on the front bumper, a coupe-like rear window, Chicane headlight accents and taillights, an upswept trunk lid, quad-exit exhaust, and forged carbon-fiber deck-lid spoiler, front and rear splitters, side sills, and multi-spoke 21-inch wheels.
Speaking of the wheels, Acura wrapped these carbon-fiber 21-inch rollers in 285-series summer rubber for optimal grip and slapped a set of drilled Brembo discs pinched by four-piston calipers behind them.
The power behind the new Acura Type S remains unconfirmed, but Acura's press release mentioned the turbocharged V-6 engine it announced back in January 2018. This engine is likely still in development, so there are no official numbers on it yet.
Until the next-generation Acura TLX and its Type S variant become official, we have this gorgeous, Double Apex Blue Pearl-painted concept to drool over. Stay tuned for more information on the next-generation TLX, the TLX Type S, and the entire all-new Type S lineup.
Can't wait for the new-generation TLX to arrive? We have plenty of in-stock 2020 Acura TLX models set for our Rochester area luxury sedan shoppers. Stop by our new-Acura showroom serving the Pittsford and Fairport area to see what the TLX can do for you. Can't make it by today? Check out our online inventory page to see all our in-stock Acura models, choose a few that suit your needs, and schedule a future test drive.