Acura Collects Multiple Records in 2018 Pikes Peak Running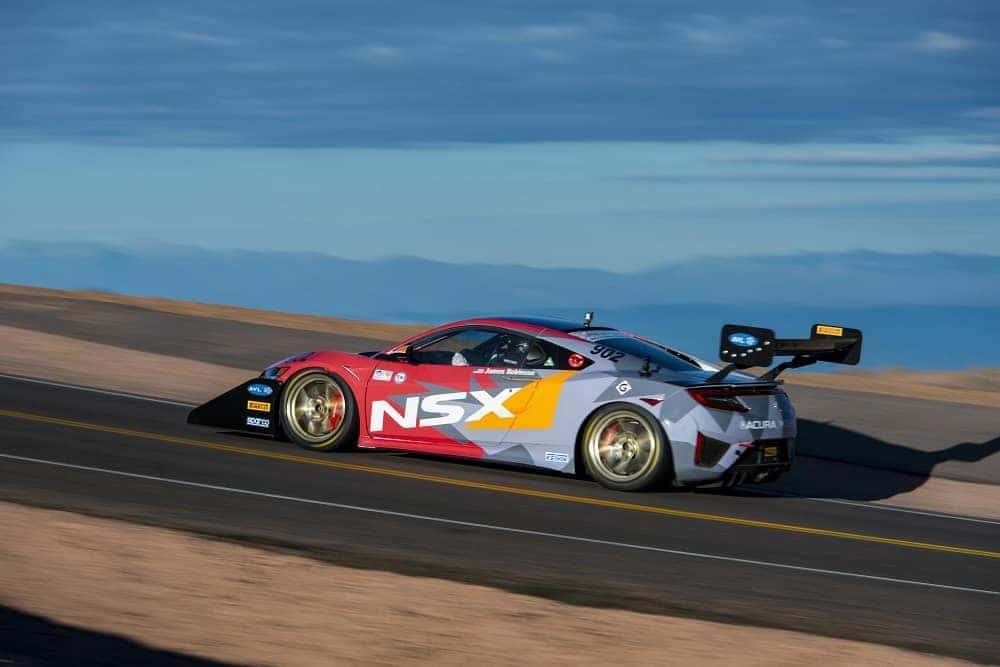 Some may view the annual Pikes Peak International Hill Climb as famous, while others may see this treacherous 14,155-foot climb as infamous. In the 2018 PPIHC. Acura saw it as an opportunity to set a few records, and it did just that.
The PPHIC-purpose-built Acura TLX GT, which boasts a twin-turbo J35 V-6 engine retuned for this insane track, landed in the top spot in the Open Class and third place overall, as only two high-spec race cars beat it. The TLX GT also laid claim to the status of the fastest production rig up the hill.
The Acura NSX had a good day too by beating its own hybrid record from 2017. The new Acura NSX also took home fourth place in Time Attack 1 Class.
The Acura TLX A-Spec also got in on the fun by setting a new front-wheel-drive record up the hill with a 10:02.448 time. This model pulled off this feat with a 3.5-liter V-6 that injects a mighty 500 horsepower. It boasts two turbochargers, a limited-slip differential, an aerodynamic kit, and more.
Finally, PPIHC rookie Jordan Guitar, who is also a Honda R&R team engineer, got behind the Acura RDX's wheel and competed in the Exhibition Class. Despite adverse weather conditions, the rookie earned a podium visit in his class.
While none of these vehicles are available in their racing spec here at Garber Acura of Rochester, their standard models are all here. Check out our online inventory to see if we have one you like in stock.
Join the Conversation
Comments
comments