Introducing the All-New 2019 Acura RDX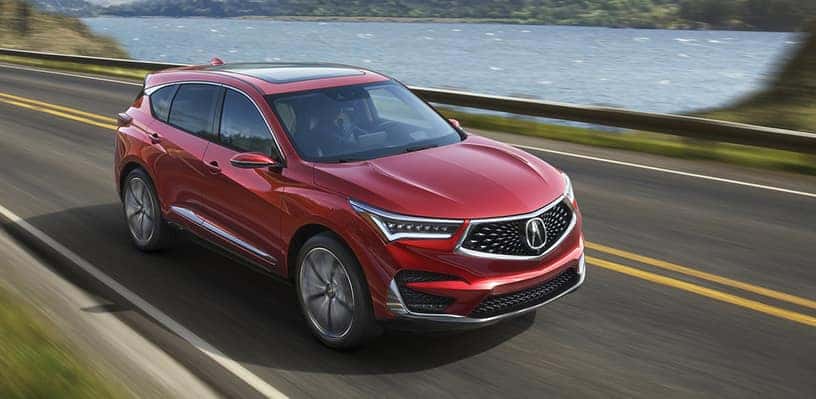 In the most extensive redesign in more than a decade, the Acura RDX will be brand new, inside and out, for the 2019 model year. This five-seater is a popular luxury SUV that's packed with premium features for your convenience and safety. Plus, the new engine will offer you more agility and speed on the road. Check out what's expected on this new and exciting crossover and then view our current inventory of Acura RDX models to start shopping with us today!
Experience superb handling with a 2019 Acura RDX thanks to the new Super-Handling All Wheel Drive (SH-AWD). You'll get plenty of power from the 2.0-liter DOHC VTEC® Turbo engine, and with the ten-speed automatic transmission coupled with the SH-AWD, you'll tackle corners like a pro. Not to mention, the NSX-inspired Integrated Dynamics System has four distinct drive modes: Sport, Sport+, Comfort, and Snow, so you'll feel completely in control regardless of the road conditions.
Inside the 2019 RDX will be the launch of Acura's all-new, True Touchpad Interface. This features an Android-based operating system projected onto a dual-zone, 10.2-inch full-HD display mounted high atop the center console close to the driver's natural line of sight. You'll also love the available interactive head-up display (HUD), giving you confidence in every turn. You can also look forward to the upscale atmosphere with available leather seating and high-quality materials on the dash and doorsills.
"The all-new RDX delivers a powerful statement about who we are and where we are headed as a brand," said Jon Ikeda, vice president and general manager of Acura. "For our customers, the new RDX is a quantum leap forward in design, style, and performance, with luxury features and technology that will elevate their ownership experience."
See what Acura has available to you now in our showroom. You'll love our in-stock Acura RDX models, so take one for a test drive and find the one for you today! Our team is ready to help you love your drive again.
Images courtesy of Acura Media
Join the Conversation
Comments
comments